For years learning has been confined to the four walls of the classroom, with students having the opportunity to interact with their peers and teachers face-to-face. However, the evolution of technology coupled with the onset of the pandemic brought forth a new approach to learning and teaching.   
Hybrid and blended learning offer an alternative learning method to students with the use of virtual remote learning technologies. The same principle is used by organizations in their training environments like sales training, talent upskilling, enablement, etc. It comes down to the practicality of assembling everyone in the same place at the same time or setting up the various infrastructure and software required to carry out the training procedure.  
Quite often, the terms 'blended' and 'hybrid' are used interchangeably, but they are not the same. With the rise of on-demand services and enhanced communication over the internet, lengthy lectures have taken a backseat. This article aims to study the differences between blended and hybrid learning and how important both setups can be for software training. 
Characteristics of Blended and Hybrid Learning 
The hybrid style of learning allows trainees in organizations to opt for whichever training model best suits their needs. While some can opt for in-person learning, others may opt for online sessions. The trainees make this choice based on the mode of learning that they are most comfortable with. Instructors conduct both remote and in-person training sessions to help familiarize the trainees with the new platform and content. 
Blended learning on the other hand, adopts a style of training modules which is a combination of both offline and online instructions. This results in an environment which provides students with more effective and cohesive learning. Instructors combine in-person teaching with online learning activities and content delivery to give students an all-round learning experience. This way, trainees can complete certain components of the course online and the rest of it in-person.  
Both these forms of learning are characterized by a mix of in-person as well as online sessions in proportions that are customized to each student's learning capabilities. For instance, in hybrid learning, the trainees that attend online training sessions are different from those that attend the offline ones. 
Whereas, with blended learning, the same students opt for both the modes. Recent developments in Cloud technologies have made both these learning models more accessible and user-friendly. This enables organizations to provide immersive learning experiences that will suit the needs of the individual as well as their own. 
Benefits of Blended and Hybrid Learning 
While online learning increases the engagement and interactivity, it is also highly cost efficient, making the platforms for the training sessions more accessible to people, trainees, and various organizations. The online classrooms or virtual training environments create impactful experiences and increase the engagement and interactivity of the student. They also provide the trainees with opportunities to refresh their knowledge on the subject so that they can be well equipped to tackle any situation or problem they may face later while delivering their professional responsibilities.  
It offers a much higher potential for the instructors to personalize their course material. The trainer or instructor can prepare virtual activities and exercises to be held post the in-person class based on the course content covered during an online session. These platforms can create interactive virtual environments that can have a deep impact on the trainee's ability to learn. 
Here are some key benefits:  
Engagement:

The online platforms that enable training do not take away from the valuable one-on-one interactions that the trainees have with their instructors.

 

Interactivity:

The hands-on labs approach for software learning boosts interactivity of the students through the realistic virtual simulations. This is done through the various tools, exercises, and labs that are provided with the software.

 

Cost effective:

These lab environments are easy to maintain and build and hence are more cost effective for companies doing this on a large scale. 

 

Flexibility

: The remote labs and training sessions make it possible for the students to access and schedule the training sessions at their convenience.

 

Expansion Possibility

: The online training platforms make it easier for the organizations to conduct these training sessions on a large scale and enables a larger number of trainees as well as instructors from across the globe.

 

Scalability

: The technical nature of the lab and training environments enables companies or organizations to quickly increase or decrease the number of lab environments that they may have deployed as and when required.

 

Accessibility:

These online lab environments are accessible to any person with a computer and a decent internet connection. There are no prerequisites, software installation, or special set ups necessary for joining a training session.

 
What does the Future for Blended and Hybrid Learning look like? 
The developments in cloud technology over the recent years have increased the accessibility and affordability of both hybrid and blended learning making way for new opportunities for trainees and trainers.   
With remote work becoming the new norm, online training environments are becoming an essential way of conducting upskilling drives, training sessions, and refresher courses. And this is likely to continue with the growing need for improving access to job specific upskilling, refresher courses, workplace training, and workshops. 
CloudLabs eliminates the need for any physical IT infrastructure for technology training and labs, enabling the trainings and workshops for participants from all across the globe.  
Want to experience it first hand?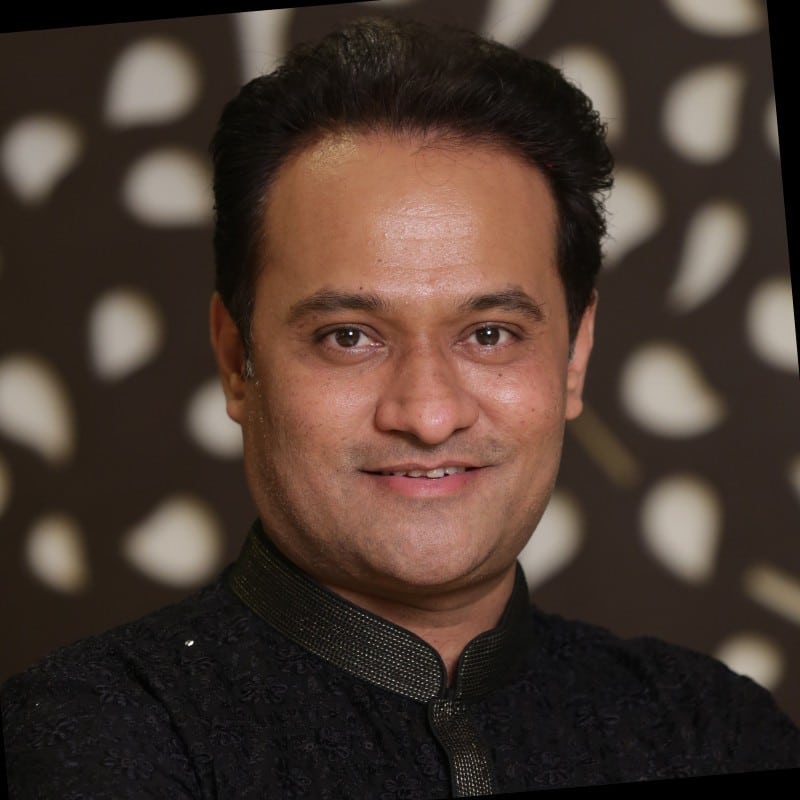 Harshal Charde is an accomplished Principal Cloud Solution Architect at Spektra Systems, with extensive expertise in Microsoft Technologies, Hyper-V, Cloud Computing, and Virtualization. His proficiency in these areas allows him to design and implement cutting-edge solutions for clients, driving business growth and innovation.