Explore the integration of SAP and non-SAP data in Azure Synapse Pipelines in this comprehensive lab. Dive into extracting essential data like Sales Orders and IoT Hub device info. Execute SQL scripts on tables like SalesOrderHeaders, SalesOrderItems, Payments, and IoT Hub data. Utilize AML, PowerBI, and Power Automate to create and share reports via Teams.
In this comprehensive lab, participants will journey through the intricate processes of integrating SAP and non-SAP data flows using Azure Synapse Pipelines. The hands-on lab dives deep into the extraction of crucial data, including Sales Orders and IoT Hub device information. This hands-on experience is accentuated by executing SQL scripts that review specific tables such as SalesOrderHeaders, SalesOrderItems, Payments, and IoT Hub device and later using AML, PowerBI and power automate services to generate and share various reports to the teams channel.
Prior experience with SAP systems and their infrastructure requirements.
Embark on a comprehensive journey in this lab, mastering the integration of SAP and non-SAP data via Azure Synapse Pipelines. Dive into intricate data extraction, encompassing Sales Orders and IoT Hub data. Employ SQL scripts to analyze key tables like SalesOrderHeaders, SalesOrderItems, Payments, and IoT Hub devices. Enhance learning by utilizing AML, Power BI, and Power Automate to create diverse reports and share them efficiently through Teams channels.
Get Start with Combine and streamline SAP and non-SAP Data Flow
Configure data Visualization and Publish with PowerBI
Predict the cash flow using Azure Machine learning
Import workflow tp export the PowerBI Sales report and sharing it with MS teams
On Demand Labs
Launch pre-validated labs within seconds according to your requirements without any hassle.
Instructor Control
Monitor progress and provide real-time guidance with shadow labs feature for a look-over-the-shoulder experience
No Cloud Trials
No need of Cloud Subscriptions, we take care of that for you.
FIXED COST
No need to worry about cloud spends, everything is included.
Validated Lab Environments
CloudLabs lab environments and lab guides are tested and optimized to ensure that learners have a smooth experience while performing the labs.
24x7 Support
Our support team is available 24/7 to provide timely and effective solutions to all queries
A hands-on lab is a virtual environment where you can actively engage in practical exercises and simulations related to a specific subject or technology. It allows you to gain real-world experience and develop practical skills.
Upon enrolment, student will receive voucher code  and access instructions to launch the lab environment.
No, generally, MOC Hands-On Labs are designed to be completed in one continuous session. Once you start a lab, it's recommended to allocate enough time to finish it in one go.
Only a system with internet access and a compatible web browser.
Yes, CloudLabs Hands-on labs often come with built-in tracking and reporting features. These features allow you to monitor trainee progress, track completion rates, and generate reports on lab performance. This enables you to assess individual or group achievements and measure the effectiveness of your training initiatives.
CloudLabs have the SLA of 15 days to update the Labs.
Learners are typically allowed to access the lab once.
We have CloudLabs Shadow which is an embedded feature integrated into the CloudLabs platform that lets Instructors shadow the learners environment.
This Hands on Labs Include: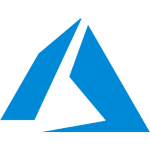 Cloud Solutions Architect
Requirements