"Sandbox environment" has become a vital element in the IT education sector as the demand for technology courses with remote delivery continues to surge. In the ever-evolving landscape of the education sector, the advent of the pandemic has spurred a rapid transformation. The key drivers of these trends are personalization, self-paced learning, and a focus on practical skill development to increase student employability. 
A virtual hands-on approach to IT education may look far-fetched with the conventional teaching pedagogy, and so, educational institutions need to integrate their conventional teaching modules with the latest technology, tools, and applications. One such technology is the 'Sandbox environment' that helps students to get hands-on with the relevant skills like cybersecurity, while also ensuring safety for students and the institution. 
IT Sandboxes are primarily used by software developers and ethical hackers to test any code changes in a development server which is isolated from production environments for safe testing. This has enabled a safe testing arena without causing any potential damage to the organization network. However, as we see a spike in demand for technology courses with remote delivery among students, sandbox teaching has become a vital element in the IT education sector! 
What is a Sandbox Environment?
A sandbox in the context of software learning and testing resonates quite closely with its literal meaning – a safe area filled with sand and secured from all sides where children can build and play all they want! 
Sandbox environment for testing: In the software world, a sandbox is a testing environment with non-production attributes. Which means any execution carried out in the sandbox will remain isolated from the real-world operations. Software engineers and cybersecurity professionals use sandboxes for product testing, security threat analysis, to test malicious codes in isolation, identifying bugs, and so on. 
In the education sector, sandboxes play a significant role to enable students to get hands-on with their projects, experiments, and technology tools for courses like cloud computing, data science and cybersecurity  in safe environments, without altering the organization's existing network setup. 
Why do Educational Institutions need Sandbox Environments?
Sandbox environments mimic real-world environments with integrations to different operating systems, configurations, and cloud resources. The main idea behind a sandbox is to allow students to get hands-on with advanced technologies like cloud computing, AI, and cybersecurity in safe environments where they can run trials without causing any damage. Students need virtual IT Labs and testing servers to learn, experiment, and explore with varied configurations and changing outcomes. 
Benefits of Training with sandbox
Allows

students to get hands-on with advanced technologies in safe environments.

 
With the increasing popularity of remote learning, educational institutions are witnessing an influx of students from all around the globe. To meet the rising demand for virtual courses and student expectations, it is necessary for institutions to preserve the practical aspects of the course during online delivery. Virtual IT sandboxes facilitate instructors with an effective tool for enabling remote hands-on learning. Students can now practice without the threat of exposed IP addresses on public networks and can experiment in non-production environments for training. 
       2. Protects users from access to unnecessary and unauthorized environments. 
Just imagine a scenario, where your students are working on the web, carrying out research or project-related tasks, trying out different applications/tools on a cloud platform and they somehow click on an unauthorized link and jeopardize their own data and that of the institution. This could lead to a serious data breach corrupting the organization's network. In such cases, offering students a sandbox environment restricts them from accessing unauthorized and unnecessary access to environments. 
        3. Spark your students' curiosity. 
Students taking advanced technology courses like Data, Cloud, and AI need to be active learners with a keen sense of curiosity along with critical and analytical thinking skills. 
By providing them with safe isolated sandbox testing environments, you can encourage them to keep testing, exploring, and trying out different things.  From getting hands-on with different tools and applications, to changing configurations and observing varied outcomes, the possibilities are endless with sandbox environments, and it all sums up to students gaining dexterity over the relevant technology. 
About CloudLabs Sandbox environments
1. Hassle free access with a web-browser, no additional technical configurations required.
With the CloudLabs platform you can spin-up secure sandbox environments for testing instantly via a web browser. No additional technical configurations are required apart from a strong internet connection. Save your precious time for training students instead of building labs. 
2.  Instant and safe deployments.
Instantly spin-up sandbox environments without any IT overhead or dependencies. All sandboxes can be reformatted and reused for quick deployments.  
3. Integration with Azure, AWS, and GCP
CloudLabs is compatible with multiple cloud platforms. You can manage all your operations and training with the platform of your choice whether its Microsoft Azure, AWS, or GCP. We got everything covered. 
Amongst the many EdTech trends observed in the IT education space sandboxing steals the show owing to the flexibility, security, and the hands-on experience it makes possible. 
Want to see how CloudLabs Sandboxes can help you and your institution make learning better and immersive?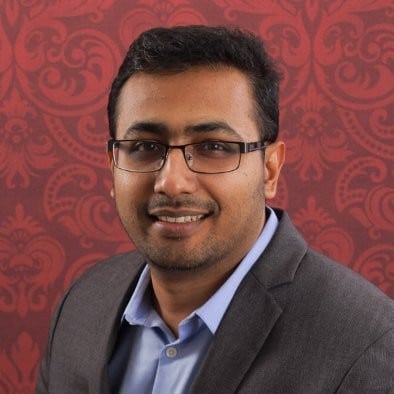 Manesh Raveendran is the CEO and Founder of Spektra Systems. He is known for his thought leadership and for crafting end-to-end technology solutions in cloud marketplaces. His passion lies in harnessing the potential of public cloud partnerships to drive business growth. With over two decades of experience, Manesh collaborates with global CXOs, designing innovative cloud solutions and services to drive customer success and address critical business challenges.