Continuing education is helping bridge the skill gaps in the industry. Niche educational courses are being designed for specific job roles. With the adoption of cloud platforms, cloud-related technology courses are among the top-pursued curricula in continued education. 
While higher education institutions are trying to address the high demand, they face many challenges in course delivery, operations, and management of cloud-based lab environments. Accessibility, expenses, and inadequate technical configurations are among their major obstacles. 
A pioneer in the Canadian education industry, Seneca College has taken a student-centric approach to evolve its campus IT department and deliver impactful continuing education programs on modern Cloud technologies.  
Academic Program Manager, David Trinh from Seneca College will shed light on cloud adoption for course delivery and its scope in terms of cost management, delivery of advanced technology courses, and improved student employment opportunities through hands-on learning. 
Join this FREE EDUCAUSE Industry & Campus webinar session hosted by Spektra Systems to learn how Seneca College delivers impactful cloud skills in continuing education. 
Outcomes:
This hour-long session will be packed with many insightful learning opportunities that you can take advantage of. The Edu-expert from Seneca College will be providing tips on how to successfully deliver impactful continuing education programs on cutting-edge cloud technologies. 
Things you will learn: 
Learn how to leverage cloud platforms at scale while delivering hands-on labs for modern technology courses.

 

Deliver continuing education programs covering modern cloud technologies like Microsoft Azure, Amazon Web Services, and Google Cloud Platform.

 

Learn how to manage, track, and optimize cloud spending across programs while maintaining an impactful student experience.

 

Discover the highest standards of technology course design, instructor facilitation, student experience, and campus-IT innovation with cloud platforms.

 
Who Should Attend:
Education Institution leaders

 

IT Administrators/Architects in Higher Educational Institutes

 

Deans, Professors

 
Schedule: 
Date: August 4, 2022 
Time: 01:00 PM ET – 02:00 PM ET 
Cost:
There is no registration fee for this event.  
Presenters
Chief Operating Officer, Spektra Systems 
Academic Program Manager, Seneca College 
Conclusion
Continuing education programs have a large market which is expected to grow steadily in the coming years. 
With the impactful hands-on labs of CloudLabs, educational institutions of all sizes can push themselves further in delivering various Cloud courses that learners need to upskill themselves. 
Join this session on 'Seneca's Journey to Delivering Impactful Cloud Skills in Continuing Ed' to learn from the Edu-Experts of Seneca College (Toronto, Canada) on how they deliver continuing education programs covering modern cloud technologies like Microsoft Azure, Amazon Web Services, and Google Cloud Platform.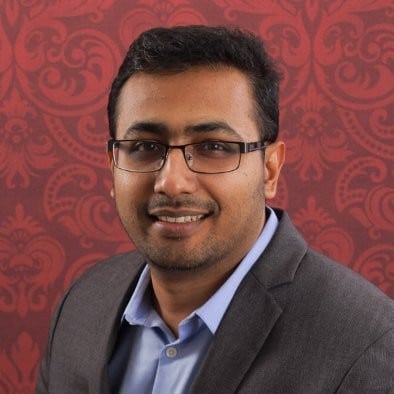 Manesh Raveendran is the CEO and Founder of Spektra Systems. He is known for his thought leadership and for crafting end-to-end technology solutions in cloud marketplaces. His passion lies in harnessing the potential of public cloud partnerships to drive business growth. With over two decades of experience, Manesh collaborates with global CXOs, designing innovative cloud solutions and services to drive customer success and address critical business challenges.