The way we learn today is significantly different from the way we used to learn a couple of years back. Much of on-site learning, including software training in computer laboratories, went online. 
And it makes sense, why should learning virtual tools need physical classrooms and infrastructure? 
The necessity for platforms that enabled virtual hands-on IT learning caused a spike in the adoption of cloud-based virtual labs – one of the most effective innovations for impactful IT learning and course delivery in areas like cloud computing, data science, artificial intelligence, and machine learning.  
CloudLabs is one of the leading virtual labs platforms globally that offers learners hands-on learning through an intuitive and user-friendly interface. It is immersive, safe, remotely accessible, transparent, and cost-effective. 
Importance of cloud technology in IT learning
Almost all the industry sectors today are adopting cloud technologies to improve businesses and so is the educational industry. Educational institutions have a pressing need to modernize themselves to accommodate the in-demand learning styles and skills in their curriculum, and cloud-based solutions can help. 
As per a report by industry research firm Astute Analytica, the global cloud computing in higher education market is set to grow from USD 2.6 million in 2021 to USD 15 Million by 2030, growing at a CAGR of 22% between 2022 and 2030. 
Especially in the field of IT education, students need to gather practical knowledge on the critical aspects of the technology or tool they are learning. Technology is influencing and reshaping future occupations and so, the 21st-century classroom requires more flexibility in terms of course design and delivery. 
One of the many features of the virtual lab environments of CloudLabs is its user-friendly interface, which aids students in retaining knowledge and learning more effectively. 
Benefits of Hands-on learning
The significant talent gap in the global IT industry makes it even more critical for educational institutions to act and meet the demand. Students are looking for professional development programs that are more in line with the responsibilities they will be handling in their future workplace. As expectations rise due to the rising competition, change in technologies, and the evolving dynamics of the labor market, institutions must concentrate on fostering hands-on learning with individualized experiences and job-specific abilities for students. 
Virtual hands-on labs or HOLs are a perfect solution to the problem. These platforms not only enable hands-on learning and reduce IT overhead, they also allow instructors to maintain a close watch on student progress and step in if required. To reiterate, all of this happens virtually. 
In case you want to get a first-hand view of how it can work for you, you can book a free demo and we'll show you. 
1. Optimize
costs with a hands-on lab environment for training
Conducting IT training sessions physically requires heavy capital expenditure (CapEx) for space, equipment, software, and a workforce to run and maintain everything. On the other hand, Cloud is zero CapEx and high OpEx. 
The cloud based OpEx (or operational expenditure) approach does not require physical locations, network and equipment maintenance and institutions can focus on improving your education products and student outcomes. The pay-as-you-go model lets you pay only for what you need and when you need it. That way, you do not get stuck with expenditures for outdated or legacy infrastructure. 
The CloudLabs platform's virtual hands-on lab environments' cost control features helps institutions closely monitor resource consumption and execute effective cost-management strategies like cloud credit consumption alerts, managing cloud-credit semester-by-semester, and tracking consumption for individual users to avoid overspending. 
2. Hands-on labs reduce the technology skill gap
The global IT industry is struggling to cope with technology talent shortage. Without action from the education sector, the widening gap of skills required to fulfill the needs of the rapidly changing IT industry could obstruct organizational growth and reduce productivity.  
Hands-on skilling in emerging technologies such as AI, machine learning, cybersecurity, blockchain, and robotic process automation will not only increase student employability but also prepare them for future careers. The virtual hands-on labs help students learn in realistic environments solving real world problems under a close watch of instructors. 
Not only students, the virtual labs by CloudLabs can also be used by IT professionals to reskill themselves in industry-relevant technologies and tools and in turn, progress in their careers. 
3. 
Accessible from anywhere
The ability to connect to a cloud-based lab environment from anywhere in the world reduces costs across multiple areas. One of them is travel and reach. A student can access these the lab environments with just a web browser on a PC and a decent internet connection. It instantly expands the ability of educational institutions to reach students globally. It also widens the reach of events like workshops, hackathons, and training sessions.  
The IT education industry can benefit greatly from cloud-based lab environments because they are extremely scalable, have remote access, simple to use, more effective, and—most importantly — provide learners with hands-on learning opportunities. 
Check out how CloudLabs can update your current infrastructure and change the way you deliver IT education.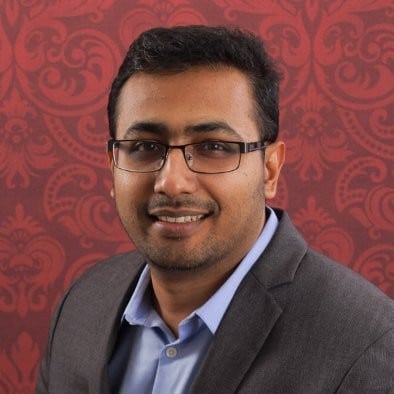 Manesh Raveendran is the CEO and Founder of Spektra Systems. He is known for his thought leadership and for crafting end-to-end technology solutions in cloud marketplaces. His passion lies in harnessing the potential of public cloud partnerships to drive business growth. With over two decades of experience, Manesh collaborates with global CXOs, designing innovative cloud solutions and services to drive customer success and address critical business challenges.