According to MarketsandMarkets, "The global Artificial Intelligence (AI) industry is projected to reach or exceed $250 billion by 2027, indicating a world that is increasingly embracing AI." 
The AI industry is experiencing explosive growth, with projections of exceeding $250 billion by 2027, indicating a world that wholeheartedly embraces AI. To thrive in this dynamic field, staying up-to-date and acquiring relevant certifications and skills is crucial. One such valuable certification is the AI-102, also known as "Designing and Implementing a Microsoft Azure AI Solution," which focuses on creating and executing AI solutions using Microsoft Azure. In this blog, we'll cover the key topics to guide you on how to pass the AI-102 certification exam with the Microsoft Azure Connected Learning Experience (CLX) program. 
What is AI-102: Azure AI Engineer Certification?
AI-102 is a Microsoft Azure certification exam that advances cognitive service solutions in Azure, emphasizing building, managing, and deploying AI solutions. It assesses your proficiency in designing and implementing AI solutions using Azure Cognitive Services, Azure Cognitive Search, and Azure Bot Service. The exam covers areas such as natural language processing, computer vision, speech recognition, and knowledge mining. 
Who is AI-102 for?
The AI-102 certification is ideal for individuals responsible for building, managing, and deploying AI solutions that leverage Azure Cognitive Services and Azure Applied AI services. It caters to professionals involved in all phases of AI solution development. The AI-102 certification program in the CLX program encompasses the following topics. 
What you'll learn 
Prepare for and maintain an Azure Cognitive Services solution.

Use computer vision solutions.

Implement solutions for natural language processing.

Use knowledge mining solutions.

Use conversational AI solutions.
Job Roles for AI-102 are Azure AI Engineer, AI Developer, and AI Specialist. The AI-102 certification is designed for individuals who have a strong interest in AI, Machine Learning, and Data Science, including students, professionals in data science, database engineering, and business intelligence, and IT specialists who have a solid understanding of SQL, Python, or Scala languages. Azure professionals specializing in computer vision, natural language processing, knowledge mining, and conversational AI solutions can also benefit from this certification.  
How to prepare for AI-102 with CLX? 
The Microsoft Azure CLX program is a highly recommended path for Azure certification exam preparation. It consists of four steps that facilitate effective learning, and upon completion, you can avail discounted Azure exam vouchers. Here's a breakdown of the steps: 
Step 1 – Knowledge Assessment: Start your CLX learning journey by taking a quick 30-minute knowledge assessment test, available through the CLX program. Register at https://aka.ms/azureclx to get an Azure knowledge assessment done. 
Step 2 – MS Learn Modules: The second step is to get personalized MS Learn Modules based on your knowledge assessment. MS Learn modules make Azure learning more personalized because of the following: 
Based on the assessment score, you will get recommended links to MS Learn modules where improvement is needed.

 

Each module includes learning paths, and each learning path contains exercises tailored to your needs.

 

You can start

exploring the AI-102 learning path in the MS Learn modules. It provides structured modules and documentation that cover all the exam objectives. 

 

You can explore the interactive on-demand hands-on lab guides at any time.

 
Step 3 – Attend Expert Exam Crams: In this third step, you get the opportunity to attend live instructor-led Azure exam cram sessions. These are 4 hours long virtual instructor-led interactive training sessions conducted on Fridays every week in three different time zones. It helps you to effectively prepare for your Azure exams and most importantly AI-102 exam through perspective guidance: 
Valuable insights, exam strategies, and tips for AI-102 from Microsoft MCTs & MVPs.

 

Additional guidance to boost Azure exam readiness through technical deep-dives and hands-on sessions by top MCTs and MVPs.

 

Perspective guidance based on your knowledge assessment and practice test reports.

 

Providing curriculum wrap-ups and Q&A sessions for exam-day preparedness.

 
Cram sessions have been ongoing in the CLX program since 7th April 2022 till date, with an impressive registration count of 14,751 people. It has conducted a total of 189 cram sessions with a successful outcome of 1422 numbers so far. 
Don't just take our word for it. Here are some of the cram session attendees' feedbacks. 
Getahun, a DP-900 cram session participant quotes, "'Very helpful webinar, I have learned and revised a lot." 
Another DP-900 cram session participant, Taiwo Ayodeji Popoola says that "The session has been very good. I learned so much. Thank you for a great learning experience. Kindly share the presentation deck to our emails so that we can revise later on." 
Step 4 – Take Practice Tests: The last step in the CLX program is the Practice Test. It assesses your progress to identify areas that require further attention. This 2-hour practice test consists of 80 questions and is designed to give you a complete experience of the actual certification exam.  
Practice test helps to: 
Evaluate your performance.

 
      2. Review incorrect answers. 
      3. Strengthen weak areas.  
      4. Understanding the various exam modules for improvement.
       5. The AI-102 consists of the following modules. 
            ●Plan and manage an Azure AI solution (25–30%)                
            ●Implement image and video processing solutions (15–20%)             
            ●Implement natural language processing solutions (25–30%)              
            ●Implement knowledge mining solutions (5–10%)            
           ●Implement conversational AI solutions (15–20%) 
Step 5 – Avail Exam Voucher Discount: Upon completing the CLX program's four steps, you can avail of a discounted Azure exam voucher, reducing the exam cost and making it more accessible. Early bird registrants can avail this 50% discount on exam vouchers for all applicable tracks on a first-come, first-served basis. The steps of "how to claim your 50% Azure exam voucher" is also included below to make things easier for you. 
Step 1:

You must pass the Practice Test with a score of 70% or more to claim your certification exam voucher.

 

Step 2:

Enter your MS Learn transcript URL and click 'Claim Voucher'.

 

Step 3:

You've earned a 50% discount voucher code, copy it and book your certification exam on the MS Certifications page.

 

Step 4:

Update your profile, schedule the exam, and go to the billing section. Use your voucher code from CloudLabs to redeem and save money.

 
If you have any queries regarding the exam voucher claiming process, feel free to approach us at: https://cloudlabs.ai/live-support-labs/cloudlabs-support@spektrasystems.com 
We're here to assist you. Get ready to achieve your certification! 
Cost 
CLX program is available for learners for free.
CLX Going Forward 
Stay tuned for the forthcoming customized track from CLX – "Mitigate and Manage Windows Server Workloads on Azure." 
Conclusion 
For Free CLX registration, follow https://aka.ms/azureclx 
If you believe in – Study Smart… Not Hard, then Join the Microsoft Azure Connected Learning Experience Program and prepare for your AI-102 Certification exam with minimum time. 
For program-related queries, reach out: cloudlabs@spektrasystems.com 
Read our previous blog Fast-track your Azure Certification preparation with Microsoft Azure Connected Learning Experience (CLX) program to know more about CLX and what its tracks entail.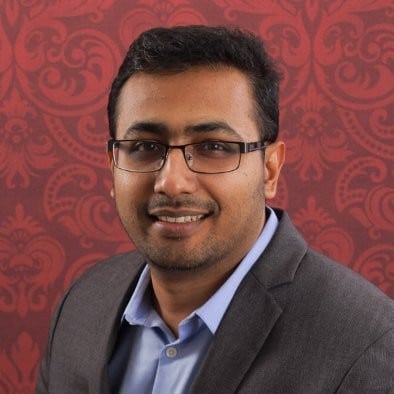 Manesh Raveendran is the CEO and Founder of Spektra Systems. He is known for his thought leadership and for crafting end-to-end technology solutions in cloud marketplaces. His passion lies in harnessing the potential of public cloud partnerships to drive business growth. With over two decades of experience, Manesh collaborates with global CXOs, designing innovative cloud solutions and services to drive customer success and address critical business challenges.