Like most industries, the education sector too has witnessed a drastic transformation due to the adoption of cloud technologies. The education industry is rapidly shifting to cloud-based technologies to improve efficiency, reach, and augment revenue. 
The global cloud computing market was estimated to be worth USD 368.97 billion in 2021 and is projected to grow at a compound annual growth rate (CAGR) of 15.7% from 2022 to 2030. Cloud computing makes way for a plethora of opportunities for the education industry. 
In today's digital-driven world, students must develop the proficiency to create, collaborate, communicate, and develop critical thinking in a digital learning environment. Cloud computing is a proven technology through which an impactful learning environment can be created in educational institutions, which is conducive to innovation.  
The cloud-based tools also make interaction easier as the students and instructors can collaborate uninterruptedly anytime, from anywhere. Technologies like virtual labs provide remote access to simulation-based labs in various disciplines. Students can feed their curiosity and learn basic and advanced concepts through remote experimentation.  
The Role of Cloud Computing in the Education Sector
What Is Cloud Computing?
In simple words, cloud computing eliminates the burden of complex on-prem IT infrastructure to an offsite server cluster managed and maintained by a cloud provider. Cloud technologies eradicate the need to maintain large physical data centers and servers. Instead, all the necessary requirements, including computing power, databases, analytics programs, automated routine processes, and storage are maintained in the cloud. 
Introducing Cloud technologies to education has proven beneficial for both instructors and learners and has helped them establish uninterrupted deep engagement and maximize learning outcomes. Cloud technologies help learners to instantly store and retrieve materials on remote servers, they can work from anywhere with an internet connection and collaborate with their peers and course instructors as and when required. The emerging cloud technologies also benefit instructors and professors as they can adopt online platforms for delivering lectures, delegating tasks, and tracking students' performance. This enhanced flexibility in teaching has entitled cloud computing as a boon for education, allowing educational institutions to better serve their students. 
Benefits of Cloud Computing in Education
Why should the education sector adopt cloud technologies? Simply because this reaps maximum benefits with a minimum investment. 
Here are some major benefits of the cloud in education: 
Cost-Effective
Cloud is zero CapEx and high OpEx. Institutions traditionally relied on physical on-prem infrastructure like data centres that required a huge CapEx (or capital expenditure) for space, equipment, software, and a workforce to run and maintain everything. The cloud based OpEx (or operational expenditure) approach does not require network and equipment maintenance and you can focus on improving your education products and student outcomes. 
It provides the flexibility to stay relevant for the ever-changing educational and training needs. Over that, the pay-as-you-go model lets you pay only for what you need and when you need it. That way, you do not get stuck with expenditures for outdated or legacy infrastructure. 
Security Compliance
Cloud-based technologies can keep data safe, eliminating the possible threat of data breaches. It is always better to keep the data in the cloud than in a hard drive so even if the system is misplaced or stolen, the data will always be secure.  
In the cloud, you will get an unparalleled data backup, and all your tools are easily accessible by course administrators and students anytime and anywhere with an internet connection only.  
Interactive Learning
Cloud platforms allow course instructors and students to collaborate in real-time. By leveraging cloud technologies, a better learning space can be formed with improved flexibility, mobility, and device independency. The cloud-based tools used by the schools are accessible across all sorts of mobile devices. The students can work within the virtual classrooms and can easily communicate with peers far away in real time, enriching the quality of collaboration. They won't have to miss any assignments and classroom discussions as everything will be available in the cloud. 
More Real-World Experience with the Coursework
How coursework is relevant to the practical or real world can make the students more curious about what they are learning. The virtual IT labs provide hands-on learning via simulated real-world environments. The students can use these labs at their own pace to gain practical knowledge from anywhere, anytime. The hands-on labs offer a first-hand practical learning experience instead of merely theoretical explanations. The hands-on learning feature helps the trainees practice in real-life scenarios and adopt the latest skills required by the industry.  
Access to Student Analytics
Education institutions can track the progress of student activities and can continuously work on improving their skills. This insight is the best method to analyse the success of the students helping them to elevate their performance. 
How to Use Cloud Computing in the Classroom?
Cloud computing has become an integral part of the modern classroom that has taken the world of education to a new level. This has catapulted the education system with its low cost, software, and hardware redundancy, creating more possibilities among students.  
Some widely used ways to utilize cloud computing in the classroom are-  
Live lectures 

 

Recorded lectures for students 

 

Uploaded documents and links 

 

Online textbooks 

 

Virtual labs 

 

Posting grades 

 

Chat rooms and discussion boards 

 

Dashboards to track student progress. 

 

Conduct meetings with parents

 
If you want to reap benefits from virtualization in cloud computing to promote a better learning environment for students and a seamless working environment for educators, you can leverage the virtual hands-on IT labs offered by CloudLabs. 
CloudLabs can reduce the infrastructure cost by up to 80% spent by institutions. It also reduces the time and complexity involved in setting up physical labs for various IT courses.  
What is CloudLabs?
CloudLabs is a virtual IT labs platform that offers easy hands-on learning experiences for emerging technologies to users with zero to low management overheads. You can build your own custom labs as per your requirements. The ready-to-use labs offer an immersive learning experience on numerous technology courses like Artificial Intelligence, Cloud Computing, Data Science, Machine Learning, Cybersecurity, and many more.  
It offers myriad benefits in Teaching, Training, and Workshops creating ground-breaking possibilities in the education sector. It provides endless opportunities to Educational Institutions and Training Providers by leveraging hands-on experiences for technology learning. Top Educational Institutions leverage CloudLabs to deliver high-impact training among learners remotely. It empowers instructors and learners by eliminating the gaps between theoretical explanations and practical hands-on experiences for even the most daunting technical concepts.  
If you want to leverage CloudLabs to introduce a seamless teaching experience, head over to CloudLabs. We would love to discuss with you about CloudLabs in detail. 
Book a demo with us. 
Bottomline
If you want to create an impactful IT learning environment through cloud computing technology, try CloudLabs. Set up experiential and customized learning paths with the hands-on virtual labs instantly.  
Contact CloudLabs to learn more about the virtual labs platform that can help in enhancing education through virtual hands-on learning.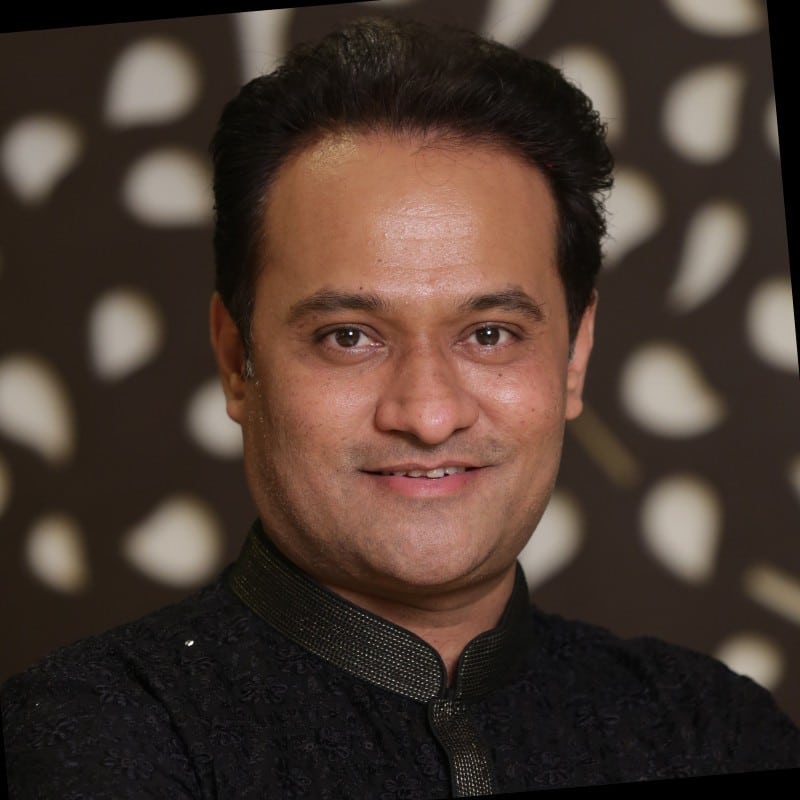 Harshal Charde is an accomplished Principal Cloud Solution Architect at Spektra Systems, with extensive expertise in Microsoft Technologies, Hyper-V, Cloud Computing, and Virtualization. His proficiency in these areas allows him to design and implement cutting-edge solutions for clients, driving business growth and innovation.