Virtual labs have become increasingly popular as a technology education platform that immerses learners in a variety of IT and technical training courses. As online learning has experienced explosive growth, virtual IT labs have become a crucial medium for individuals seeking technical training. They offer high-quality technical education and training, helping IT professionals and students stay current with emerging technologies and develop competitive skill sets.
Additionally, virtual labs facilitate continuous learning, professional development, and career advancement. This form of e-learning is cost-effective, engaging, scalable, self-paced, and accessible, making it a compelling choice for learners.
This blog explores the eight key characteristics of the best virtual labs for immersive technology education, what to look for in a virtual lab, and how to choose the best one for technology courses.  
Top eight characteristics of cloud-based virtual labs that make them an effective teaching and learning medium.
Understanding these characteristics will help instructors and administrators of educational institutions to choose virtual labs that meet their requirements that provide the best learning outcomes. Let's take a closer look at each of these characteristics. 
Immersive learning experiences:

The well-designed simulated scenario-based content allows learners to engage with real-world scenarios in a way that closely reflects the challenges learners will face in the real world.
Learners can have an immersive learning experience through the realistic and interactive simulation of virtual labs allowing learners to get practical, hands-on experience working with cloud-based technologies without the risk of damaging live systems.

 

Virtual labs often provide access to a wide range of resources, including tutorials and technical support. It allows learners to fully immerse themselves in the learning experience through hands-on practice in a realistic and dynamic environment in which they can explore, learn, and find answers to their questions and deepen their understanding of the technology. 

 

The immersive nature of virtual labs allows learners to engage in a wide range of interactive activities that simulate real-world experiences, including data analysis, experimentation, and problem-solving. 

 

Virtual labs provide a highly engaging and interactive learning experience with realistic lab simulations in developing technical skills and gaining experience with the latest technology.

 
These labs include automated quizzes, assessments, and progress tracking for employees to monitor their own progress within the training program.

 
Collaboration Tools:

Collaboration tools are an important feature of hands-on virtual labs because they can enhance the learning experience by promoting teamwork, communication, and problem-solving skills. These tools are essential for effective real-time technology learning among participants, instructors, and proctors. 
Allows multi-user access to a virtual lab simultaneously, enabling real-time collaboration between students and instructors.

 

Provides a shared environment for users to work together on a single project, where they can share data, resources, insights, ideas, files, and data, as well as communicate with each other.

 

The integration of collaborative platforms like Microsoft Teams provides built-in chat and messaging features that allow users to communicate and collaborate in real time without having to switch between different tools or applications.

 
Provides flexible access controls, allowing educators to control who has access to multiple users to access a virtual lab simultaneously.

 
Simple and Responsive Interface:

The

best cloud-based platform

provides a virtual environment for users that is easy to use and helps users complete their lab tasks quickly and efficiently. They are incorporated with design elements like intuitive navigation, minimalist design, and an effective feedback system.

Accessibility:

Virtual environments known as hands-on labs are accessible from a computer with a basic web browser and fast internet connectivity. These labs, also known as

Virtual Training Laboratories

, give users immediate access to a particular environment or virtual computers. Participants in hands-on labs can access and attend classes linked to the cloud, artificial intelligence, and machine learning, thanks to powerful cloud platforms at the backend.
Also, access to 24×7 live support for any technical and non-technical issues related to the virtual environment is important for conducting smooth technology training. If users encounter any problems, they can reach out to the virtual labs' support team for immediate assistance, ensuring that everything runs smoothly.  
Continuous Practice and Emphasis on Essential Concepts:

Virtual training labs enable continuous practice and reinforcement of essential concepts to help learners develop a deeper understanding of the subject matter. It can help improve their ability to apply that knowledge in practical settings.

But to repeat and reinforce key concepts and behaviors is one of the biggest challenges in technology training. Virtual labs solve this problem by allowing learners to incorporate interactive quizzes, assessments, and quizzes into the training program.

Real-time Coaching:

Real-time coaching refers to guidance that is delivered in real-time, allowing students to receive feedback immediately. When combined with virtual labs, real-time coaching can provide students with personalized instruction and support, helping them to better understand concepts and apply their knowledge in practical settings.

It can also help students to stay engaged and motivated, as they receive immediate feedback on their progress and can adjust their approach as needed.

Instructor control:

It authorizes teachers to electronically keep an eye on their students' progress like the way it happens in physical classrooms. It helps in guiding the students through the experiments and evaluating them. It enables instructors to monitor and control the learning activities of their students in the following ways: 
Real-time Monitoring: By keeping an eye on students' progress in real-time, instructors are better able to spot and resolve any problems that may come up during training. 

 

Customization: Teachers can alter the course material to suit the needs of their pupils. To make sure the material is appropriate for their pupils, they can add or remove exercises, impose time constraints, and change the level of difficulty of the practice exercises. 

 

Assessment: Instructors can use instructor control to evaluate their students' performance because they can see the activities they've tried and how far they've come. 

 

Feedback: When students work through the training material, instructors can provide feedback, offering them constructive criticism and suggestions to help them get better. 

 
Robust Cost Control Features:

Effective cost management practices are essential for successful cost-control strategies. To ensure everyone adheres to the budget, it is important to have metrics in place to track cloud usage and alerts to notify when consumption limits are reached.
With CloudLabs' virtual training platform, you can implement effective cloud cost management practices into your product training. Our innovative cost-optimization features allow for recurring training sessions without the worry of exceeding budgets. 
The credit-based allocation feature enables you to set a fixed budget for cloud consumption during training and send alerts to users about their daily consumption and remaining cloud credits. Our automated VM uptime feature allows trainers and administrators to control lab usage for individual users, with the added benefit of automatic VM shutdown after a specified duration. 
The VM Agent feature ensures that VMs are not left running unnecessarily, preventing an increase in cloud costs. Finally, our optimized lab infrastructure feature allows for custom policies to restrict trainees from deploying heavy cloud resources, keeping your expenses in check while also providing an infrastructure that meets your requirements and budget. 
In conclusion, the best virtual IT lab software possesses the above features, and incorporating these can offer a high-quality learning experience that prepares students for success in their future careers.  
Ready to take your virtual technology learning to the next level?
We have enabled hands-on training for thousands of participants and are still counting, using our reliable lab platform. Contact us today! We can help technology educators with a real-time, hands-on learning environment platform with a "no-compromise" policy on the skill-building pathways.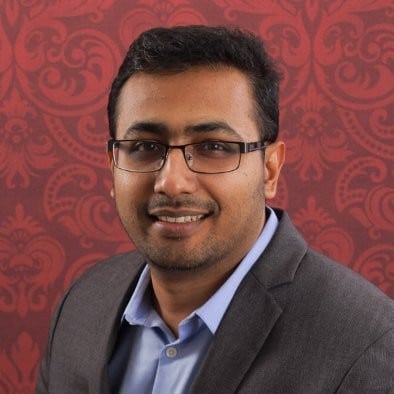 Manesh Raveendran is the CEO and Founder of Spektra Systems. He is known for his thought leadership and for crafting end-to-end technology solutions in cloud marketplaces. His passion lies in harnessing the potential of public cloud partnerships to drive business growth. With over two decades of experience, Manesh collaborates with global CXOs, designing innovative cloud solutions and services to drive customer success and address critical business challenges.