What is the MCT Summit Europe 2022? 
The MCT Summit Europe 2022 is a global conference for Microsoft Certified Trainers (MCTs). MCTs train thousands of system administrators, developers, ICT managers, and students every year. They have a significant influence on customer product choices and decision-making. This summit spans three days and will feature Conference Seminars across four technical and instructional skill tracks: Azure/Data Platform, Dynamics/Power Platform, Microsoft WWL Engagement, and Trainer Instructional Skills. 
MCT Summit 2022 Schedule
The event is scheduled for September 12th – 14th, 2022 and will be held in Technopark Zürich – Zürich, Switzerland.  
Why should anyone attend the MCT Summit 2022? 
The summit is hosted once a year in each continent and is attended by 150+ professional Microsoft trainers from around the world. MCT Summit hosts both technical and soft skill tracks that are built based on sessions proposed by global industry leaders. The summit speakers are world famous, and they regularly present at other technical conferences like Microsoft Ignite (formerly TechEd), etc. 
Who should attend? 
Microsoft MVPs and MCTs

Companies looking to deliver training on Microsoft

Anyone seeking proficiency with a particular kind of Microsoft technology

Professionals looking for networking opportunities

 
Who are the speakers? 
The summit features industry leaders from around the globe:  
Charley Hanania, Data Platform Specialist and Advisor, MVP – QS2 AG 

 

Matei Zaharia, Technologist, Sidem Systems Solutions

 

Michael Kirst-Neshva, rMVP and Microsoft Compliance Council  

 
Visit the website to find out more. 
What is the cost of the event?  
The event has multiple passes for attendees:  
Total Summit Deal: CHF 3,795 

 

Full Conference Week: CHF 2,225  

 

Summit Tech Benefits: CHF 2,065 

 
Will the event be available online?
Recordings of sessions and presentations may be made available by Microsoft World-Wide Learning to the community post the event. 
About the venue
Technopark Zürich is the top location for technology transfer in Switzerland and a key point of contact for innovative startups eager to transform knowledge into marketable products and services. 
Technopark Zurich offers a stimulating environment that facilitates innovation in the market and contributes to the creation of new jobs and enhanced economic viability. 
CloudLabs by Spektra Systems – Official Exhibition Sponsor at MCT Summit Europe 2022
Spektra Systems' CloudLabs platform provides hands-on lab environments to technology companies and educational institutions for courses, events, workshops, and POCs at scale. The hands-on lab platform provides an enriched cloud experience and enables colleges and higher education institutions with a feature-rich platform for real-world technology learning. 
The CloudLabs Expert Program was introduced with the motive to make training delivery easier and more beneficial for MCTs. This program was built ground-up, keeping in mind the key requirements of MCTs. It helps trainers discover new training and workshop opportunities with end-to-end management from a single platform.
 
If you are an active MCT and want to know more about the program, connect with the CloudLab's team at the CloudLabs booth at Technopark Zürich on September 12th – 14th, 2022. 
You can also visit https://cloudlabs.ai/cloudlabs-expert-program/
Conclusion  
The European MCT Summit 2022 is going to be a highly insightful event with tons of information on Azure/Data Platform, Dynamics/Power Platform, Microsoft WWL Engagement and Trainer Instructional Skills shared by the experts in this field. It is ideal for MCTs who are serious about their training and are looking for networking and engagement opportunities.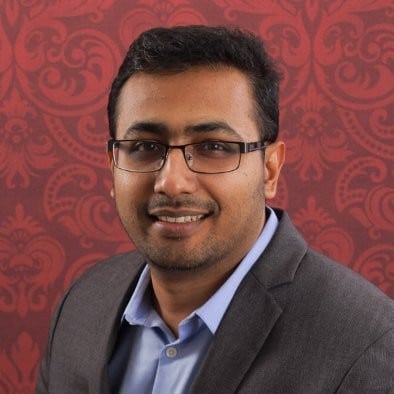 Manesh Raveendran is the CEO and Founder of Spektra Systems. He is known for his thought leadership and for crafting end-to-end technology solutions in cloud marketplaces. His passion lies in harnessing the potential of public cloud partnerships to drive business growth. With over two decades of experience, Manesh collaborates with global CXOs, designing innovative cloud solutions and services to drive customer success and address critical business challenges.