Microsoft courses have been long looked at by aspiring IT professionals and tech enthusiasts to sharpen their skills and gain a competitive edge in the industry. But with the recent changes in Microsoft's approach to Azure Passes, learning partners need to find a reliable and Authorized Lab Hoster(ALH) to offer hands-on training.
In a recent update, Microsoft has decided to discontinue Azure Passes for many MOC courses, leaving only a few exceptions. This shift has made it essential for learning partners to engage with a trustworthy and experienced ALH partner for both Azure Pass-based and managed labs.
CloudLabs as an Authorized Lab Hoster (ALH), is offering a comprehensive range of Azure Pass-based MOC Labs for Learning Partners. These labs cover an array of courses such as AZ-140, AZ-400, MS-720, PL-400, PL-500, SC-200, and SC-300, making it a one-stop solution for learning partners looking to enhance their skills and knowledge with hands-on lab experience.
In this blog post, we will explore CloudLabs offerings as an ALH and a guide to purchasing Azure Pass-based labs with pricing.
CloudLabs – An Authorized Lab Hoster for Microsoft Official Curriculum (MOC) Courses
As an authorized lab hoster for Microsoft Official Curriculum (MOC) courses, CloudLabs offers an integrated solution that allows learners to gain hands-on skills and experience through a range of platform-specific features and benefits.
Since its launch in February 2021, CloudLabs is the only ALH to support the DP-203 course without the need for Azure Pass. This means that learners can dive straight into the course material without worrying about additional costs or logistics.
But that's not all. CloudLabs also offers a range of other features and benefits to Microsoft Learning Partners, including:
Managed Azure & M365: CloudLabs provides fully managed labs hosted in commercial Azure subscriptions including Microsoft cloud software licenses. This eliminates the need for Azure Pass/Trials for any lab experience.
Lab Validation: The Lab Validation feature assesses learners' lab environments and validates their work. It enables students to self-assess their lab progresses and to rectify mistakes. It aids in close monitoring of the progress and completion of labs.
Commercial Azure Subscription: CloudLabs provides commercial Azure Subscriptions for Microsoft labs without restrictions and offers $50 or $100 cloud Credit to pay-as-per the actual consumption of the cloud resources.
Fixed Pricing Model: CloudLabs eliminates the need for Azure Cloud Trials, Azure Pass, or the existing subscriptions for Learning Partners and provides an all-inclusive pricing model with fixed costs on the cloud spends.
Wholesome Instructor controls: Effective instructor controls of the platform enable MOC course instructors to monitor learners' lab progress with Shadow Labs, review, and provide real-time guidance with screen-shares, and targeted feedback just like in a real classroom.
On-demand Labs: Launch pre-validated lab environments in no time at your own convenience based on your requirements without hassle. Microsoft Learning Partners can easily scale their training and learning programs to meet the demands of their learners.
Easy LMS Integration: Integrate CloudLabs with your Learning Management Systems to enable a unified learning experience through LTI or direct API.
24×7 Support: CloudLabs' expert support team is constantly available to provide effective solutions to every query and addresses issues instantly.
Ready to get started with CloudLabs?
We simplify instructor-led training in three steps, fostering productivity and collaboration. First, set up a virtual classroom. Second, control the classroom environment. Finally, monitor and support student progress in real-time.
To get started follow these 3 simple steps.
Step 1: First go to https://cloudlabs.ai/ms-learning-partner/ and Request Access
Step 2: Submit Lab Request
Step 3: Make payment and get your labs
CloudLabs help Microsoft learning partners with an engaging and immersive learning experience. We offer Azure Pass-based labs for Microsoft courses, including AZ-140, AZ-400, MS-720, PL-400, PL-500, SC-200, and SC-300, all at an unbeatable price of just USD 2.5 per lab seat.
Microsoft Learning Partners can leverage the CloudLabs platform to optimize grading by tracking student progress and lab validation. The easy-to-use portal allows you to manage users and resources effortlessly, giving you complete control over your virtual classroom.
Every partner has unique needs, which is why we work closely with you to ensure that our platform meets your requirements and exceeds your expectations. The built-in lab cost controls help you reduce overall lab infrastructure costs, making CloudLabs a cost-effective solution for your training needs.
Explore our catalog today and experience the difference with CloudLabs. An immersive learning environment and affordable pricing make us the ultimate choice for Microsoft course labs.
Browse the Catalog here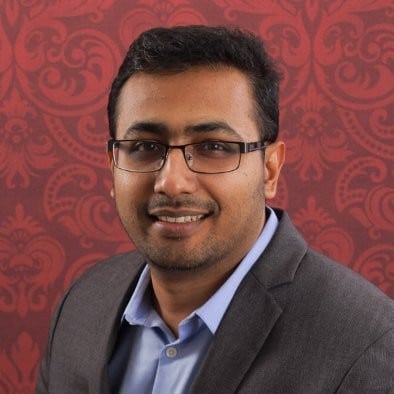 Manesh Raveendran is the CEO and Founder of Spektra Systems. He is known for his thought leadership and for crafting end-to-end technology solutions in cloud marketplaces. His passion lies in harnessing the potential of public cloud partnerships to drive business growth. With over two decades of experience, Manesh collaborates with global CXOs, designing innovative cloud solutions and services to drive customer success and address critical business challenges.