COVID-19 crisis has introduced new challenges to the training and enablement departments in technology companies. One of them is to bring the impact of physical classrooms in virtual training.
Hands-on labs is the most crucial component in technology trainings,
In this webinar, we'll showcase how you can leverage public cloud platform to host virtual labs for your partner or customer training, sales demonstrations, and proof of concepts.
Webinar Agenda:
Common challenges with hands-on labs in virtual training.
Using Cloud Platforms to host virtual Labs
CloudLabs demonstration
Virtual HOL Experience – [You get a free lab to explore]
Who is this for:
Training managers at ISVs
Product Marketing Managers
Instructor and Learning Partners
Webinar Live Link:
https://global.gotomeeting.com/join/581821101
When:
16th July 2020, 09.00 AM to 10.00 AM UK (GMT-7.00)
We're excited to show you the power of cloud platforms and CloudLabs to solve hands-on labs problems for your trainings.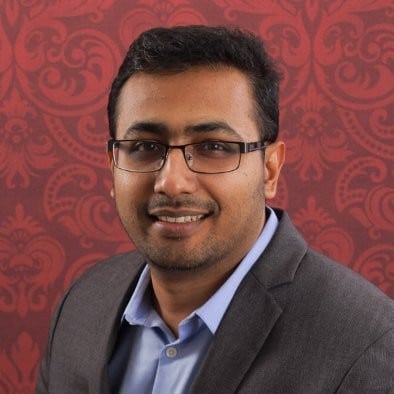 Manesh Raveendran is the CEO and Founder of Spektra Systems. He is known for his thought leadership and for crafting end-to-end technology solutions in cloud marketplaces. His passion lies in harnessing the potential of public cloud partnerships to drive business growth. With over two decades of experience, Manesh collaborates with global CXOs, designing innovative cloud solutions and services to drive customer success and address critical business challenges.