Cloud technology is one of the fastest-growing certifications in demand, and it has become increasingly important in the current work sector. All companies, big or small, depend on this expertise, and thus the value that Microsoft Azure Certification holds is extensive. However, Microsoft certification is not simple, and there are numerous requirements to meet in order to appear and pass the Azure certification exam. 
Getting Started with Microsoft Azure certification:
Which Azure certification is best for beginners?
If you're new to cloud or Azure start with AZ-900 Azure Fundamentals certification. The AZ-900 is a good starting point into the world of Azure and will give you the foundational knowledge needed to start your cloud career.
How do I get started with Azure certification?
Take an online course, set up a free Azure account and experiment, explore Microsoft Learn, and find the module. Once you've learned what you need to schedule your certification exam. 
Choose the most suitable course 
Microsoft provides a variety of Azure certification courses, so it is advisable to choose a particular course that aligns with your work domain and career goals. To find a suitable course read the course description carefully.  
Before enrolling in the course, make sure that you have the required knowledge. Examine the set of skills to be gained after the completion of the course.  
Have a clear understanding of the exam details 
To pass the final certification exam, it is better to have a clear understanding of the questions that come in the exam. Make sure you have clarity of the exam pattern, duration, and prerequisites.  
In each Microsoft Azure exam, there are some specific skills that are measured. Give some time to have a look at those skills as you will know exactly what to focus on.
Prepare for an Azure Certification Exam
Self-learning 
Read the official Microsoft Azure documentation to have a good understanding of different concepts about Azure. You can also undergo several video training programs about Microsoft Azure which are provided by different learning platforms.  
With the help of other valuable resources like books and videos available on the internet, you can get a good grasp of the concepts.  
Instructor-led learning 
You can also opt for a classroom training course that is led by an instructor who has expertise in Microsoft Azure. Doing so will give you a lot of benefits and provide you with proper guidance.  
Hands-on learning 
Hands-on learning is the most important learning method if you want to understand a specific technology. Take the help of a free platform named Microsoft Learn which provides multiple learning paths having hands-on learning modules.
You can also create an Azure free account which provides you with free Azure resources for a year. Follow the steps given in Microsoft Azure documentation and practice the concepts to get familiar with the technology.  
Practice daily by solving practice tests 
To get a solid understanding of the concepts, make sure to practice daily. Maintain notes of whatever you learn and keep reading the relevant books.  To increase your confidence in Azure, practice different tests and challenges. They will give you a clear idea of the final certification exam. Microsoft also offers official practice tests for you to practice. You will get to test your knowledge and work upon your weaknesses. 
Choose the right institute for training
While there are numerous institutes that offer azure certification training, you should choose the one with the best infrastructure and faculty. Passing a certification exam gets much easier if you have the backing of a reputed training center. 
Buy Voucher with Exam Replay
Exam Replay gives you a second chance to pass your certification exam. If you don't pass on your first try, don't worry, just polish your skills and retake the exam if needed. 
Add a Microsoft Official Practice Test to your exam voucher with a retake, to better prepare to pass your Microsoft certification exam. A practice test will boost your readiness and an exam retake will increase your chances of success. You can purchase as many Exam Replay packages as you wish. Exam Replay is valid for all Microsoft Certification exams  except: 
Microsoft Technology Associate (MTA).

 

Microsoft Office Specialist (MOS).

 

Transition exams.

 

Fundamentals exams.

 

Beta exams.

 
Check CloudLabs catalog of labs and practice tests https://spektraacademy.com/  
Booking an exam 
You need to navigate to the Microsoft exam you wish to take. The best place to browse the certifications offered by Microsoft can be found here. 
If you already know the name of the exam you wish to take, simply search this page using the exam code. Once you have selected your exam, selecting 'Schedule with Pearson VUE' will direct you to your Microsoft Learning dashboard, where you can sign in with your Microsoft account. 
Tip: Use your personal Microsoft account when booking your exam to make sure that you retain your certifications throughout your career 
Setting up your exam workspace 
Before starting the exam, you will need to ensure that your exam workspace is clear – this means nothing but your computer, keyboard, and mouse. You are also required to only use one monitor during the exam, so any dual monitor set-ups will have to go! 
Exam Day
All your effort and hard work bring you to the moment you have been so eagerly waiting for – the exam day! If you follow the above-mentioned guidelines and preparation tips for the exam, you should have enough confidence to pass the certification comfortably.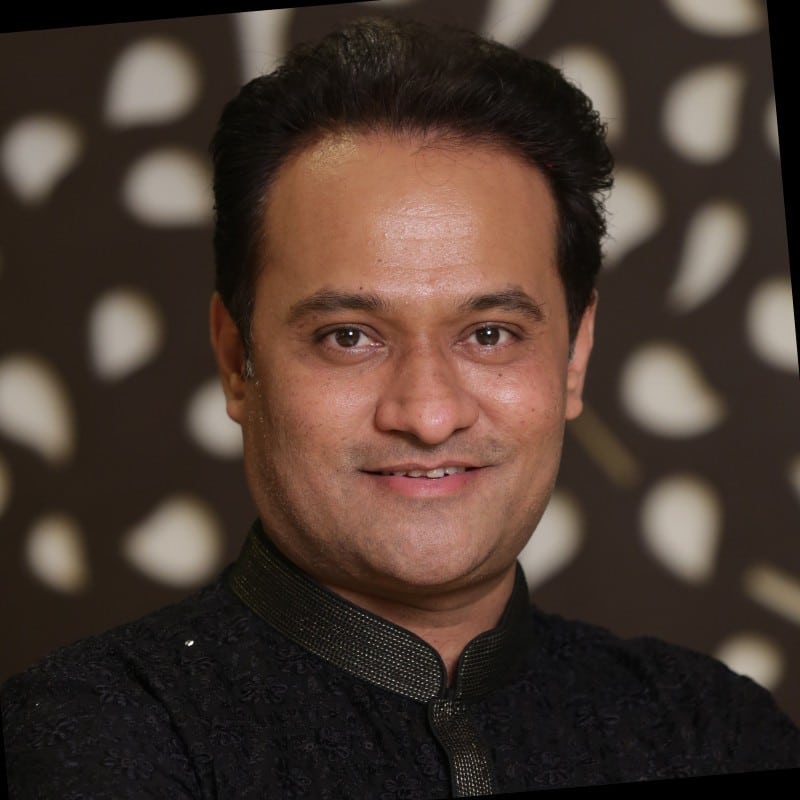 Harshal Charde is an accomplished Principal Cloud Solution Architect at Spektra Systems, with extensive expertise in Microsoft Technologies, Hyper-V, Cloud Computing, and Virtualization. His proficiency in these areas allows him to design and implement cutting-edge solutions for clients, driving business growth and innovation.